Here's a pic of the blown capacitor, it's C4: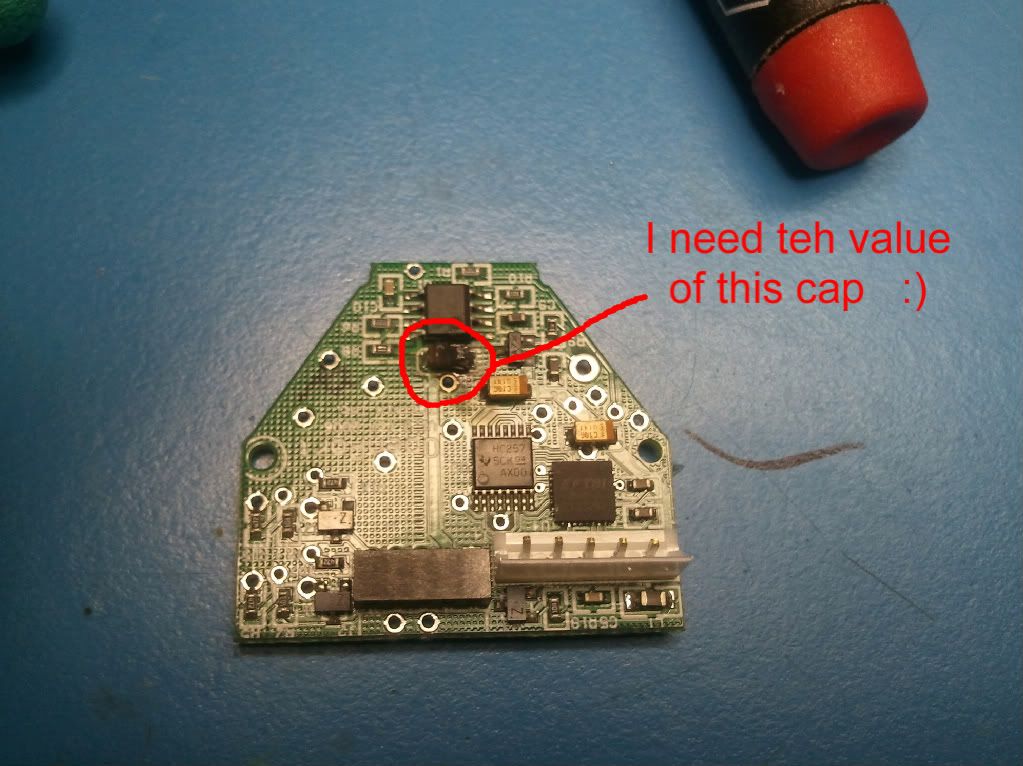 I can't tell what value it is, and while it might not be critical (maybe just on the voltage rail), i'd prefer to replace it with the right part.
So if anyone has a ver 1.3 cable handy, would you be willing to check it for me and tell me what's written on the cap? My guess is it's C106 (10uF) like the other 2....
Thanks in advance, and this seems like a great forum. Just picked up an '02 bugeye last weekend, so i'll definitely be lurking around