Hello, name is Todd and I was referred to this site by a rep at Haltech.
I currently have a jet ski (2008 Yamaha FX SHO) that uses a Mitsubishi ECU. I've been looking at various piggyback systems that I can use to take more control over fuel and timing. I've looked at AEM, Haltech, and Unichip so far and pretty much any of them will work.
My problem is that no Piggyback system is going to allow me to increase my rev limiter. For that, it was suggested I find out if it is possible to get into my stock ECU and raise it. I have looked at a few other options such as fooling the timing clock inside the ECU but getting to circuitry is a bit difficult. See pics below.
Once you open up the ECU you can see it's potted/sealed up with a silicone like material to waterproof it. A guy I'm working with tried chipping away at some of the material but it became obvious that it would bee very hard get it all off.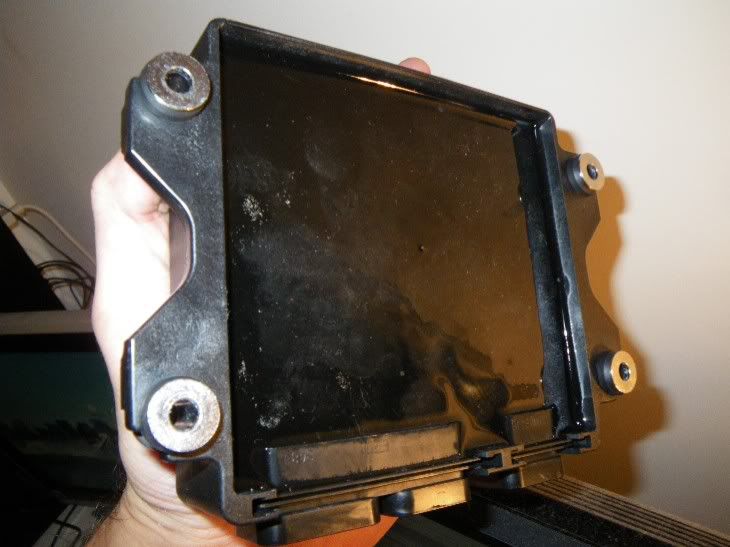 So now I'm looking for a way to get into the ECU via software and tweak the rev limiter.
Anyone have any idea of where I could start?